YAY my first food post. I was a bit too excited to write this one that I didn't realize that my memory card was still in the printer by the time I got into the car, so I had to rely on my iPhone, so excuse me for the blurry pictures.
Back Home in Lahaina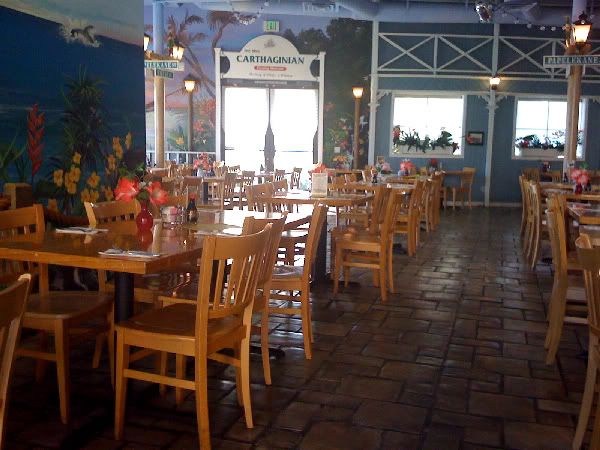 Our appetizer was Hawaiian Nachos. Instead of tortilla chips, they use wontons.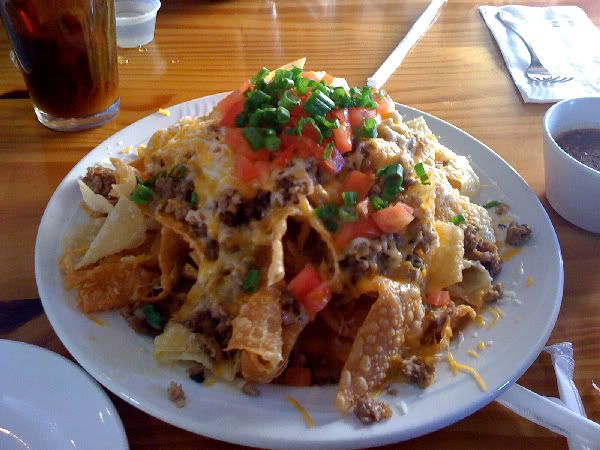 Our meal. I got a combination platter with Lahaina Fried Chicken and Kalbi Short Ribs (the first picture)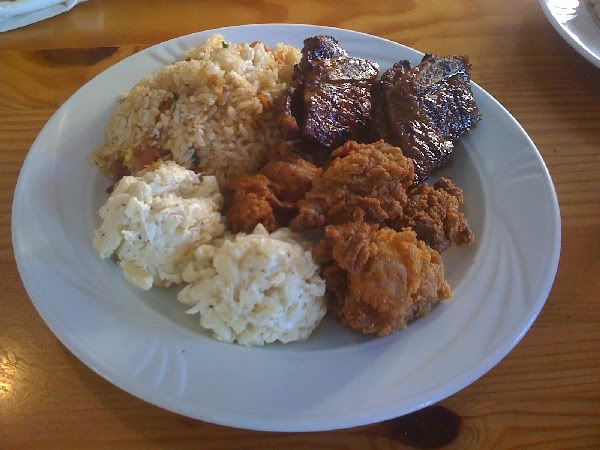 My boyfriend and my brother got the following (can't recall what they got but as soon as I do I'll edit the post)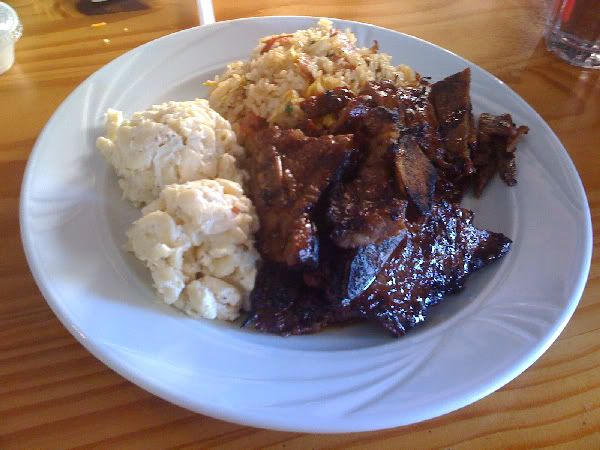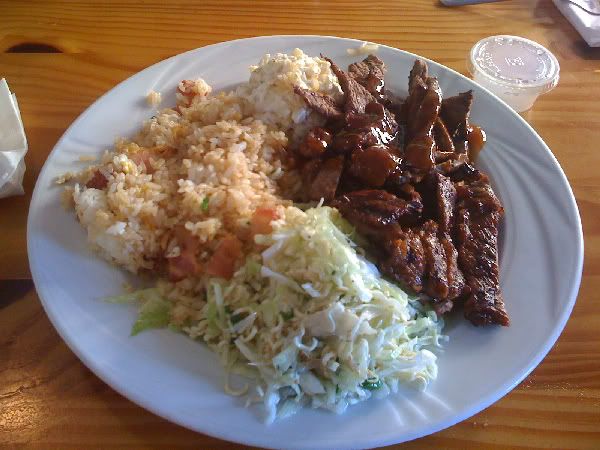 For dessert we had a Jello Cheesecake and Malasabas. They were alright.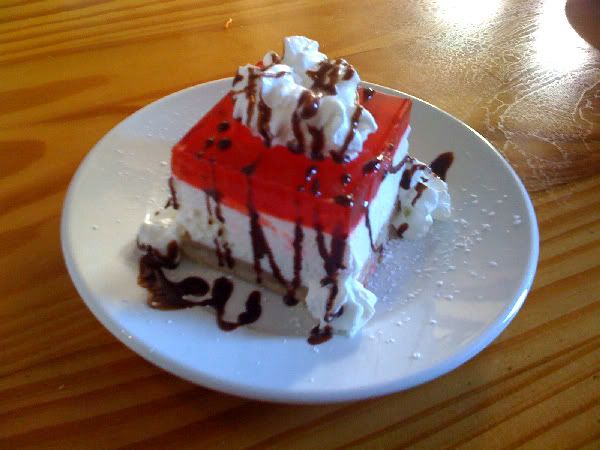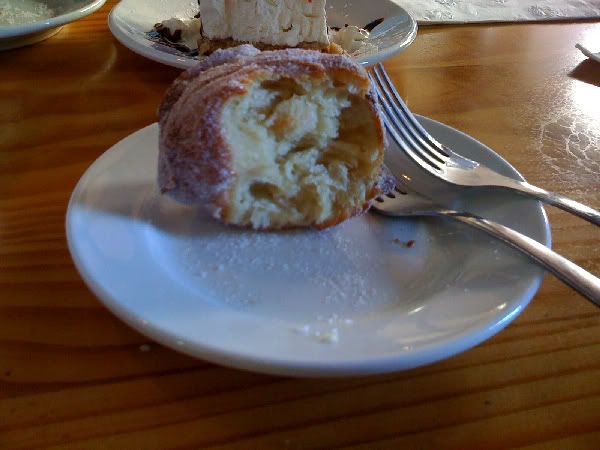 While I had a coke, they had a Japanese Iced Coffee. They give you a glass with a side of "sugar water". I guess you're suppose to mix it and wa-la! . . . Japanese Iced Coffee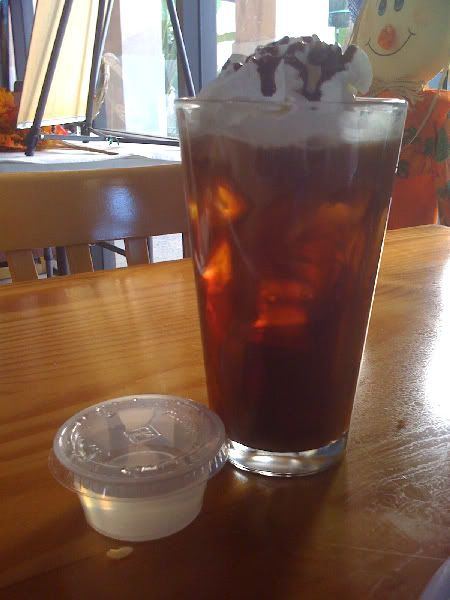 Overall, the food was OKAY. Not something I'd be craving for awhile. I was really "hyped" up for this since I've haven't been there in such a long time, but I was a bit disappointed (but not entirely!). Whew! That was a very long post. Till next time!
♥ kat