grand canyon, march 2010
Monday was the first time I stepped foot in the state of Arizona (specifically, the Grand Canyon) along with my BF, his mom, and my brother. Definitely a beautiful place but being from the city, I got bored quick. Don't get me wrong, it really was beautiful but you can only do so much there (and hiking was not an option). Clothes-wise, I failed once again. I brought two dresses and a pair shorts but 29 degrees Fahrenheight was too cold. I just ended up wearing leggings, an oversized shirt, and H&M's Garden Collection blazer. I also brought sandals and worried about freezing my toes but thank goodness my BF reminded me that I left boots in the car. I got quite a few stares since my boots had a heel (not that high though). Really, who wears heels to the Grand Canyon?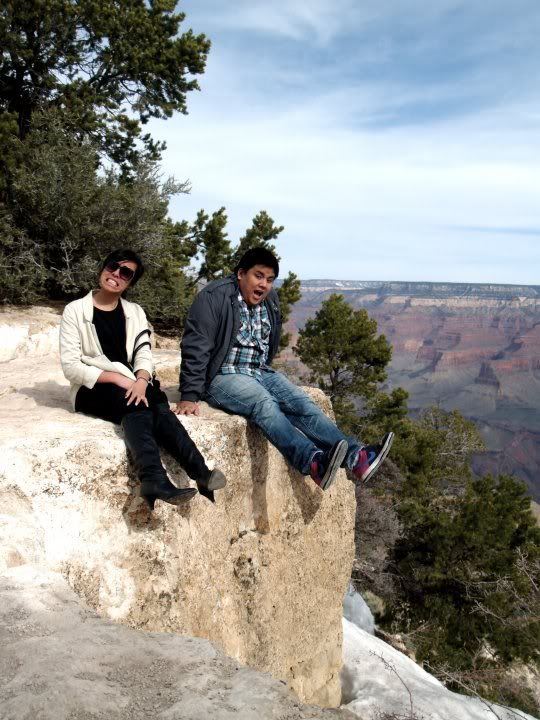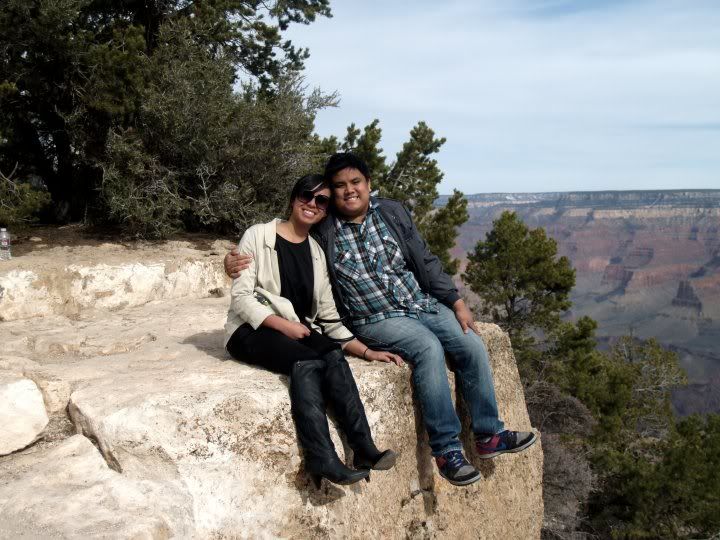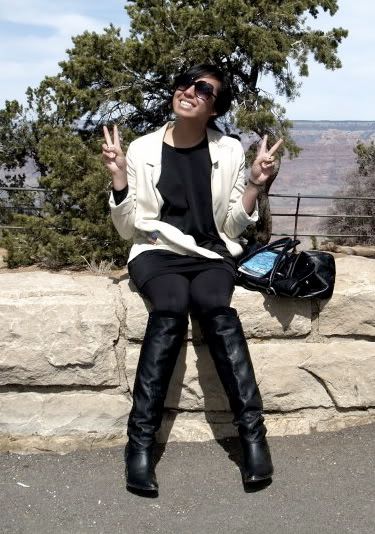 After a day in Arizona, we (my BF, his mom, my brother, and I) decided to take a detour to Vegas! I haven't been to Vegas since March of 2007 (only because I prefer San Francisco a million times more). I'll blog about it later!
♥ kat