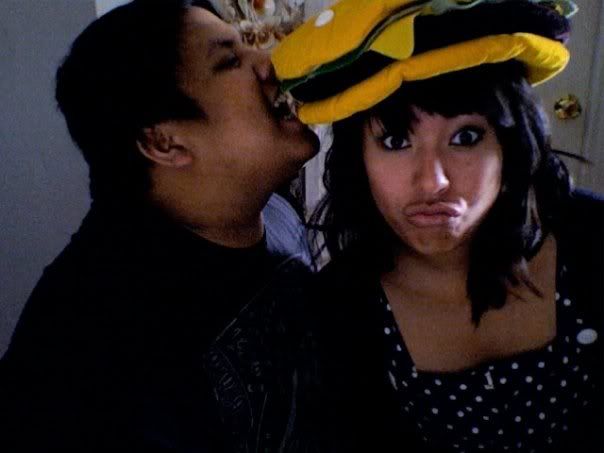 boyfriend and I messing around, june 2009
In the past two weeks, I've worked nearly 30 hours a week, wrote a 6 page paper on affirmative action in 5 hours, studied for an ethics midterm, and went to an optional class (twice) to finish my Excel assignments. Who knew that using Windows Vista would be so complicated? I always thought I was proficient in Word and Excel, but this class told me otherwise. Ahhh, as a result of an extremely stressful two weeks, I caught a cold and all I've done (besides work and school) was recovered on my couch and watched TV. With that being said, I'm going to have some fun in the next few weeks:
1. disneyland
2. eat porto's
3. santa monica
4. venice beach
5. grub on crepes
6. getty museum
7. eat KBBQ
8. melrose
9. ROSE BOWL FLEA MARKET!
10. mission san juan capistrano
11. san diego zoo
12. miniature golfing
13. paulette macarons
14. go biking at the beach
15. dine at thai town
16. pink's hot dogs
17. yogurtland, all day everyday
18. go thrifty in LA
19. kayak
20. snowboard before it melts
21. panvimarn thai cuisine with friends
22. LA food adventure with friends
I came to the conclusion that because all I've been doing lately is either school or work, I've never had that time to document my outfits. That will change my friends!
♥ kat
ps
and yes, that is a cheeseburger hat! hahaha