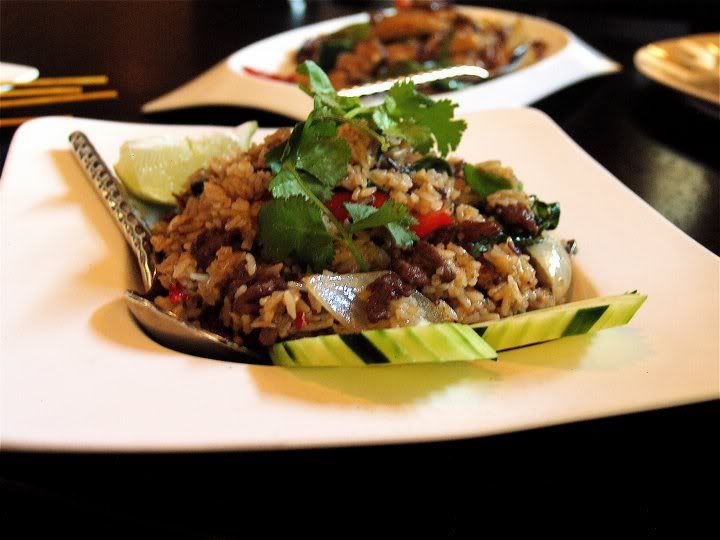 Panvimarn
4101 North Bellflower Boulevard
Long Beach, California 90808
Today, my boyfriend and I dined at the Panvimarn Thai Cuisine in Long Beach. One of his best friends works there so we decided to check it out. I'm definitely not that knowledgeable about Thai cuisine but I've tried quite a few so don't take my word for it. Let's first talk about the decor, and talk about amazing! It's set up like a loft with golden walls and a huge beautiful statue to greet you (not sure if it was Buddha, but there was an actual Buddha head behind it). It was really cute and cozy inside and looked exactly like how my dream loft would look like.
As for the food, we ordered Beef Sate (Satay, if you'd like) which was incredibly tender and sauteed with coconut juice. Then we had Panvimarn Rice in which I didn't get the chance to actually taste it since I first tried the Spicy Jungle Noodles which was spicy and definitely numbed my taste buds for awhile. For dessert, we had Mango Sticky Rice and I love mango sticky rice! For you Filipinos out there, it tasted like Suman (?) or maybe not (don't know the names of Filipino food, I just eat it haha) just with sweet mangoes.
Overall, we enjoyed our experience so coming back is highly possible. My mom tried the Sate and she loved it when we brought it home.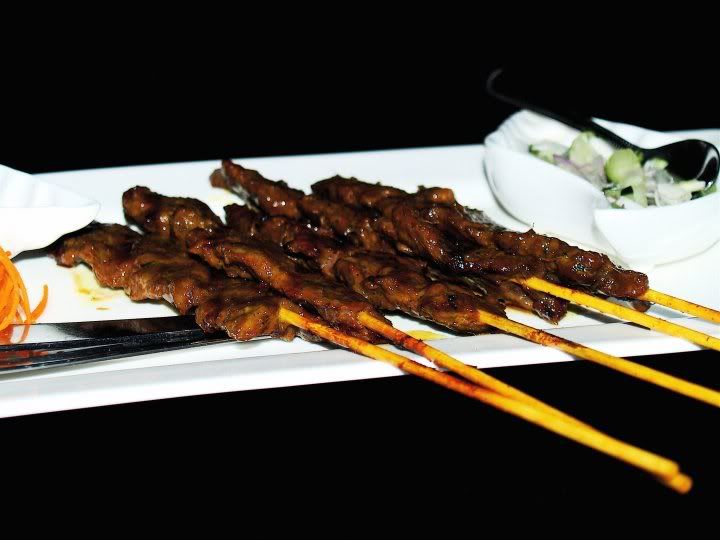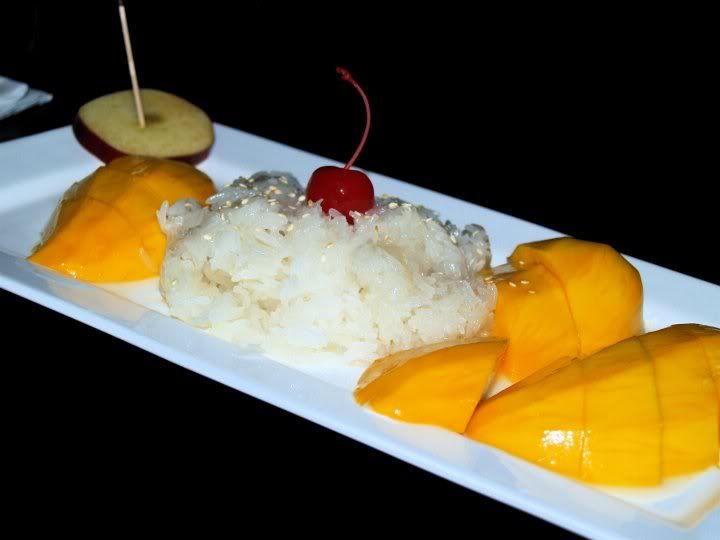 ♥ kat