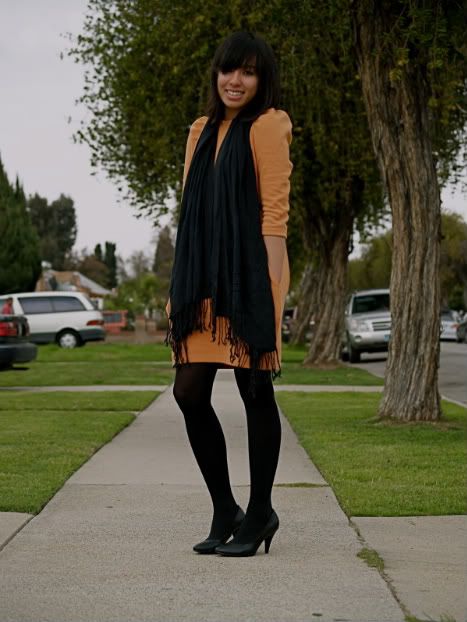 h&m trend dress and shoes, target scarf and heels
I am completely aware that I wear the same shoes everyday and that I wear tights 6 out of 7 days (I swear I have a monthly supply of tights) Oh! And I wear too much H&M. I can't seem to stray away from any of these. I think I need a variety in my wardrobe. Must move away from my comfort zone.
♥ kat
PS
I got this orange dress (YES, orange!) for only $10 at H&M! OH! And excuse my bangs. It was getting on my nerves the whole day (sad face).