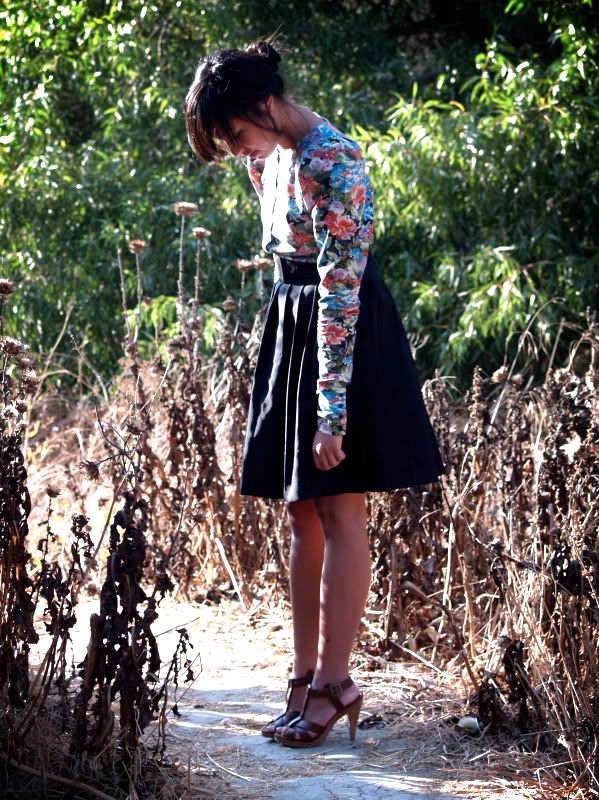 vintage skirt, h&m trend blouse and h&m shoes
I've noticed this is quite a pose of mine. Need to change it up. Next time, next time. I apologize for the lack of posts. Need to work on that also. Jeebers, I'm a horrible blogger hahaha.
Anyway, today the bf and I got crepes and cupcakes. Sugar overload to the max.
OH! and I just started cutting down my shopping. For all the right reasons of course …. traveling :)
♥ kat