Stopped by the Obey sale today, but a 4-5 hour wait convinced me not to step foot out of the car as we drove by. Oh wells. Yesterday was a more exciting day. My friends and I went to the LA convention center for the Skidazzle event. Browsed around till I found the board I wanted (a snowboard to be exact!). So, we're all coming back tomorrow to purchase our boards and now I'm beyond excited for snowboarding season.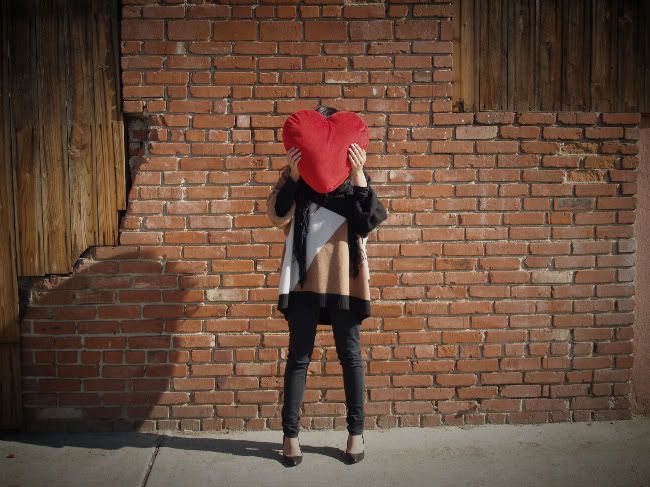 h&m sweater and urban outfitters skinnies
♥ kat
UPDATE:
So I ended up going back to Santa Ana for the OBEY sale. A friend of mine told us that there was no line so I figured, heck why not. So we headed out over there and waited for 5 minutes in line. Once we were inside, it was COMPLETE madness. People throwing clothes here and there. The men's section had a lot more than women's and I only ended up buying this mustard jacket that I wanted from Urban Outfitters quite awhile ago. I'm going to wear it to Skidazzle tomorrow so expect to see me wearing it. I also got this purple shirt (I'm not a graphic tee shirt kind of gal but it was cute) and they were also giving out free shirts which was cool so I grabbed myself one. Hehehe.