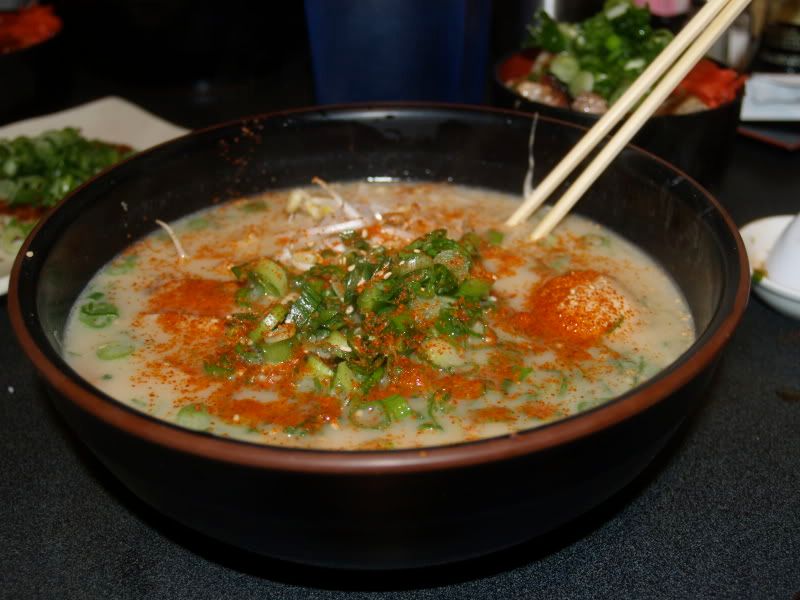 daikoku ramen from daikokuya, march 2009
Please let me know if you would like me to add your blog to my blog roll! I'd more be more than happy to!
Anyway, the picture above is from Daikokuya in Little Tokyo Downtown Los Angeles. Was not what I expected it to be (apparently this is one of the best ramen places). It was creamy and the noodles weren't as good. My heart lies with Santouka. Oh, the rich and oily pork broth. . .
♥ kat