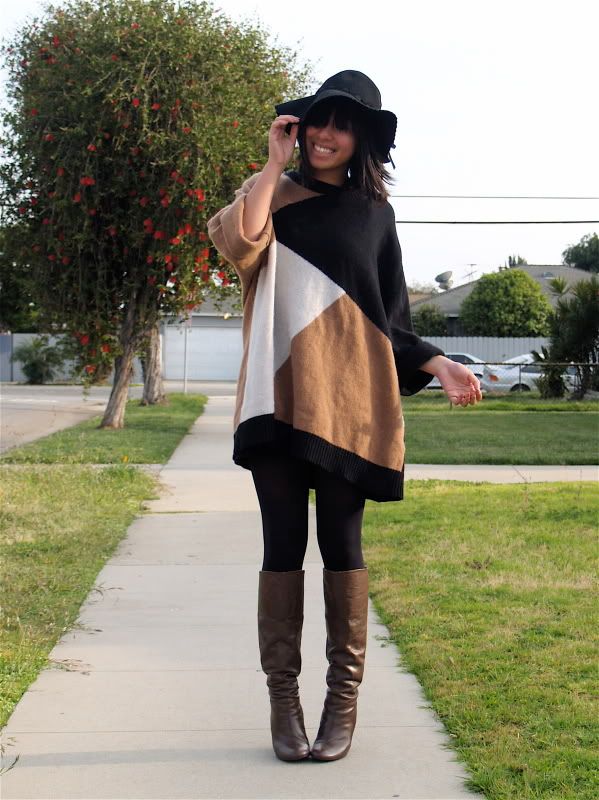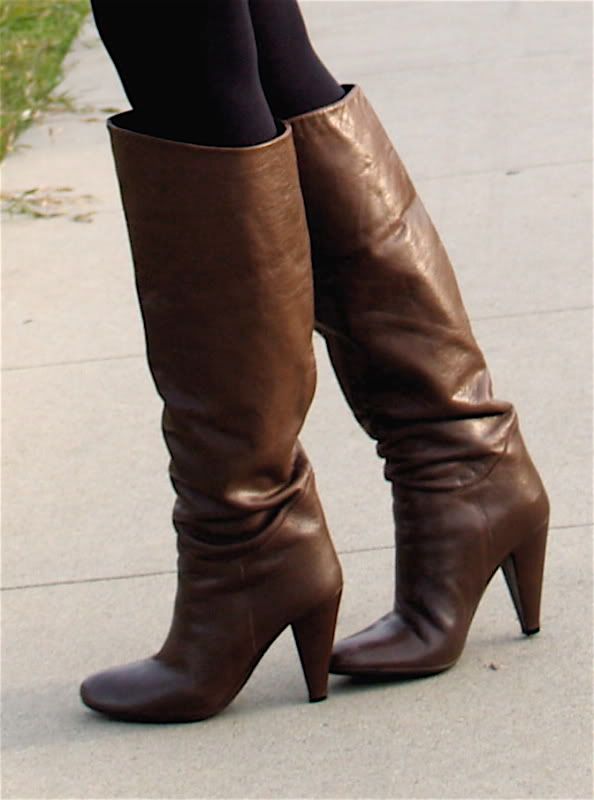 h&m hat and trend sweater, dolce vita boots via urban outfitters
This is definitely my "go to" sweater. Those days when you just want to dress comfy. Yup, I love it. OH! and my Dolce Vita boots. Got these babies for $30 in SOHO in New York City. Original price was about $300. Totally scored.
I did my weekly thrift store shopping today. Came home with a dress, cardigan, a vintage sweater of my school, and a leather purse!
♥ kat