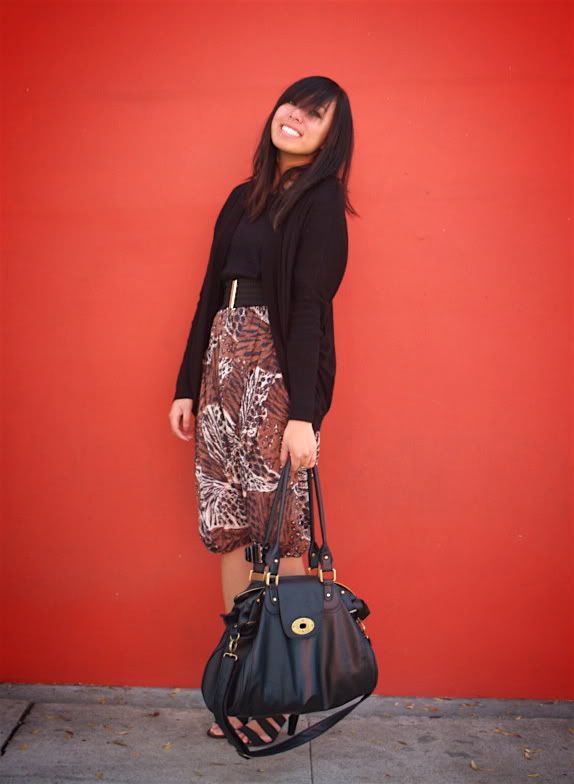 h&m cardigan, vintage sweater, urban renewal harem pants, target shoes, f21 bag
I have this reputation of buying the most horrific piece of clothing on the face of this planet. Everyone (coworkers, even my BF) question my purchases but I don't really care. As far as these pants, my BF pretty much looked like he was going to barf when I found these lovely leopard harem pants at UO for $9.99. I guess I just gravitate towards unusual clothing.
Tomorrow is my birthday! So, today I was in LA shopping and eating hoping to find a birthday outfit but I failed. Oh well. I came up with some decent purchases that are best suited for everyday wear. And I discovered that I prefer Wasteland over Buffalo Exchange, ANY DAY :)
OH! and I started a formspring awhile ago! Ask me anything!
formspring
♥ kat