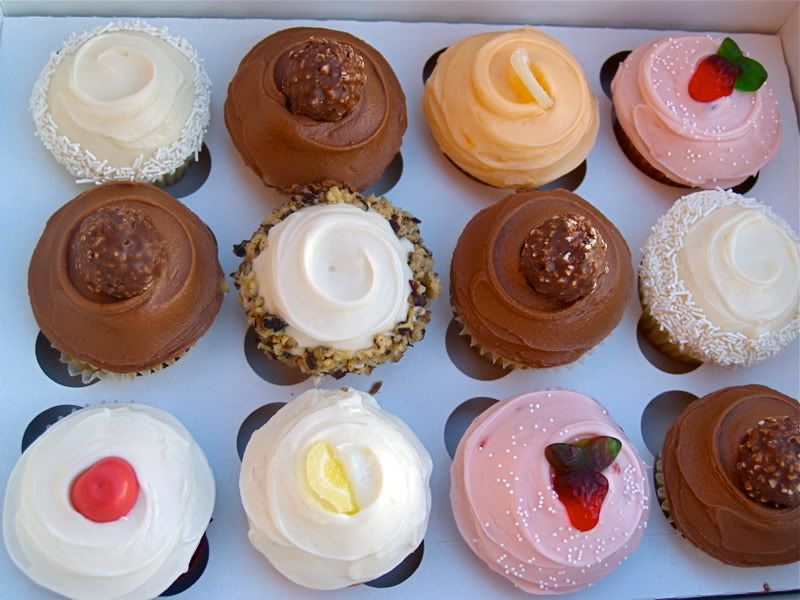 The most delicious cupcake on the face of this planet,
Frosted Cupcakery
. My favorite would have to be the Royal White with Vanilla Buttercream (the cupcake with white frosting and sprinkles) and the Royal White with Nutella Buttercream (the cupcake with brown frosting, topped with a Ferrero Rocher). And yea I know, I'm quite boring when it comes to flavors but I'm a plain girl!
I'm currently attempting (key word: ATTEMPTING) to save money for a cruise to Mexico. Now I need to come up with money quick. Any ideas?
♥ kat