Today I'm celebrating my 6 year anniversary with my lovely love! First we went to La Creperie on Second Street and had a wonderful lunch (Parisian savory crepe, garlic fries, and Marie Antoinette a la mode sweet crepe. . tasty!). I'll post pictures of those later (as well as the rest of the New York trip).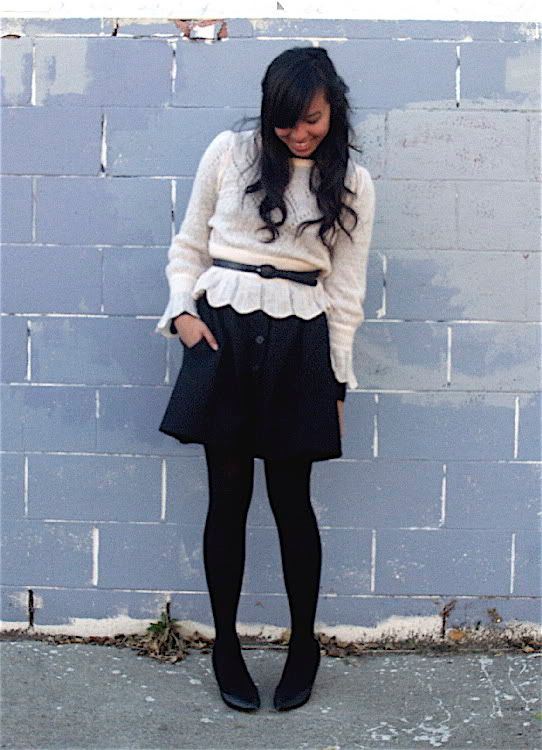 h&m trend sweater (New York) and h&m divided skirt
Excuse the blurry pictures. Apparently I was not aware that the manual setting was on while I was using my DSLR (total boo boo) and I got too lazy to take pictures) so these will do.
♥kat
ps
I'm going to update more often with outfit posts, only since school starts next week.
GREAT
pss
I got my sweater actually in New York on their Buy One Get One Free sale. I haven't seen this sweater in my nearby h&m so I figured I grab it . . and it was FREE! And free is definitely good. Haha