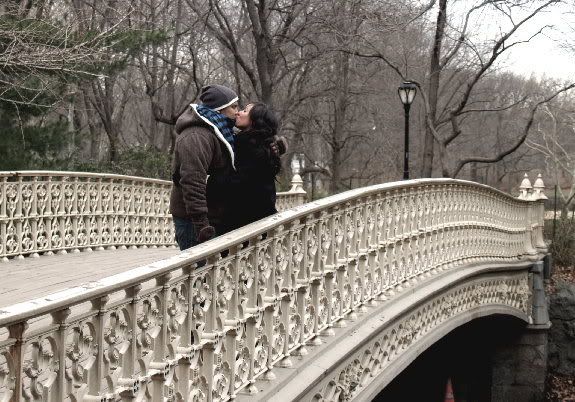 new york city, january 2009
I couldn't ask for a better bf when I first met him. My bf and I have been together for 6 and a half years and it has been definitely the best 6 and half years (and counting) of my life. I am thankful I have someone who not only respects me but other women as well. That's why a lot of women confide in my bf when they are going through a tough time (and I'm definitely not selfish when it comes to that). He is also financially independent and has been since middle school haha. The stuff for his car (audio, subwoofer, lights- you name it), his traveling, his food, his bills, he pays pretty much everything on his own. I can't quite remember a time when his parents EVER took him shopping. With that, I learned from him the importance of budgeting my finances (although I'm unsuccessful 75% of them time- but I'm getting there). I know I've found something special in him and I'm never in doubt with our relationship. A lot of times, couples say that they are uncertain with what the future holds (in regards to marriage, spending the rest of your life with your significant other blah blah). I think otherwise. Call me naive and/or ignorant for saying such a statement, but I know how much he cares about me and I know how much I care about him.
This is pretty much stemming from the fact that my bf is overseas with his family and the past couple days have been rough. Throw "pathetic" at me cause there are couples who have been apart for a lot longer than we have, but hey I'm crazy in love with him and I miss him dearly (actually A LOT). AHHH counting down the days till I see him so we can run around Disneyland and laugh and giggle while riding Space Mountain.
♥ kat
ps
happy belated 4th everyone!