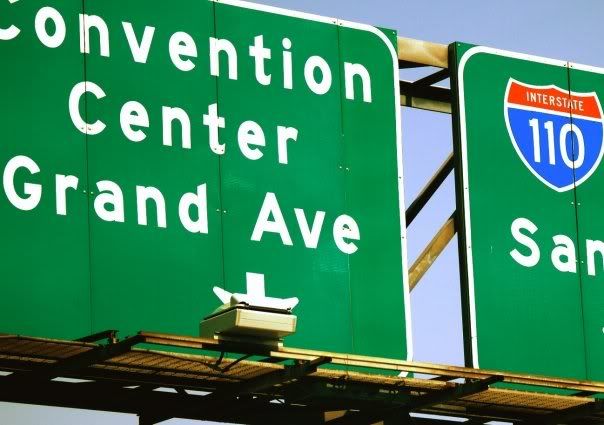 110 Freeway, Downtown Los Angeles
First and foremost, finish two papers for Anthropology and then for the next couple of weeks:
1. study for finals- STUDY STUDY STUDY!!!
2. catch up with blog comments
3. go to the beach (venice? santa monica? maybe even both)
4. go to The Getty
5. go to the Museum of Contemporary Art in Little Tokyo
6. Walt Disney Concert Hall
7. Museum of Jurassic Technology
8. DISNEYLAND!
9. go biking down belmont
10. go miniature golfing
11. go ice skating
12. go bowling
. . . and so much more! I like making lists. Feels like I've accomplished something once I cross something out.