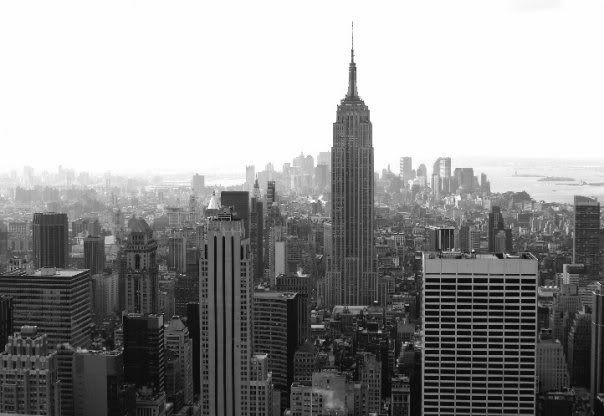 new york city, january 2009
My BF showed me this quote that he got from a friend:
"There are roughly three New Yorks. There is, first, the New York of the man or woman who was born there, who takes the city for granted and accepts its size, its turbulence as natural and inevitable. Second, there is the New York of the commuter--the city that is devoured by locusts each day and spat out each night. Third, there is New York of the person who was born somewhere else and came to New York in quest of something. Of these trembling cities the greatest is the last--the city of final destination, the city that is a goal. It is this third city that accounts for New York's high strung disposition, its poetical deportment, its dedication to the arts, and its incomparable achievements. Commuters give the city its tidal restlessness, natives give it solidity and continuity, but the settlers give it passion." -E.B. White
I've loved San Francisco, I've loved Hawaii, I've loved Boracay, that is until I landed in JFK. I knew exactly why I've wanted to go here for so long. The vibe, the people, the city, everything about it makes my heart race like no other city has. The skyscrapers, the food, the subways, the walking, the fashion, Central Park, Times Square, Brooklyn Bridge, Empire State, Rockefeller Center. No other city compares. The BF and I have been talking about moving there. In 2011 to be exact. I seriously can not wait for our adventure.