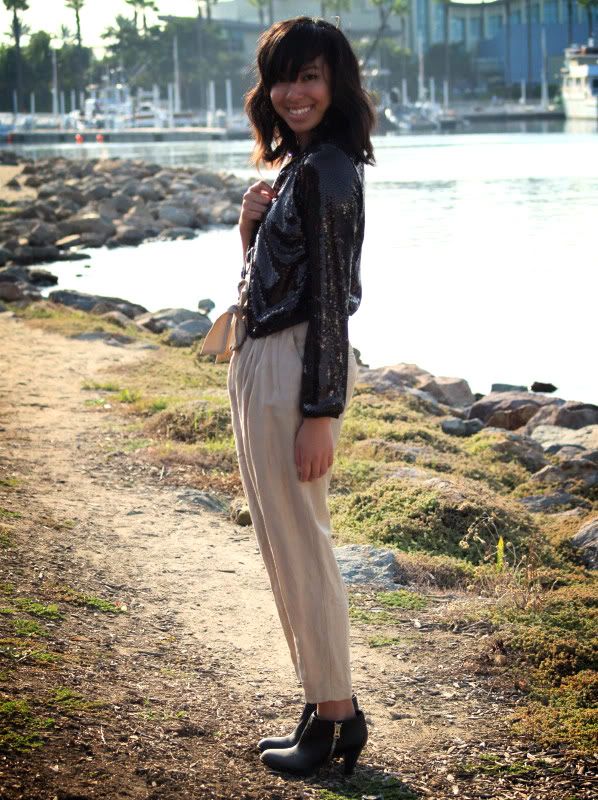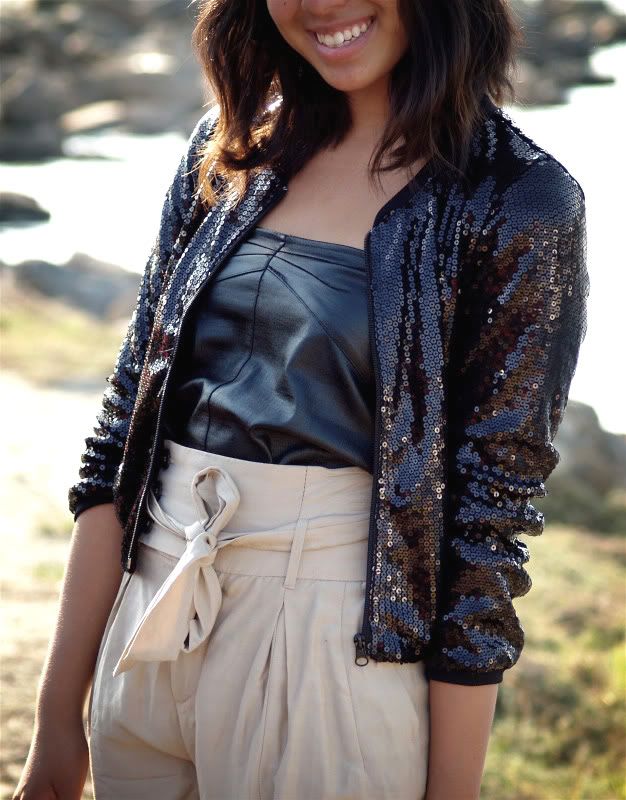 h&m jacket, vintage top, zara pants, h&m shoes
I love how impractical but practical this sequined jacket is. I mean come on, SEQUINS??? But it's in black so it can pretty much go with anything. Can't wait to wear it more when the temps go down.
And in regards to my leather top. It's a skirt I hiked up to use as a top. Way to use your money's worth!
♥ kat