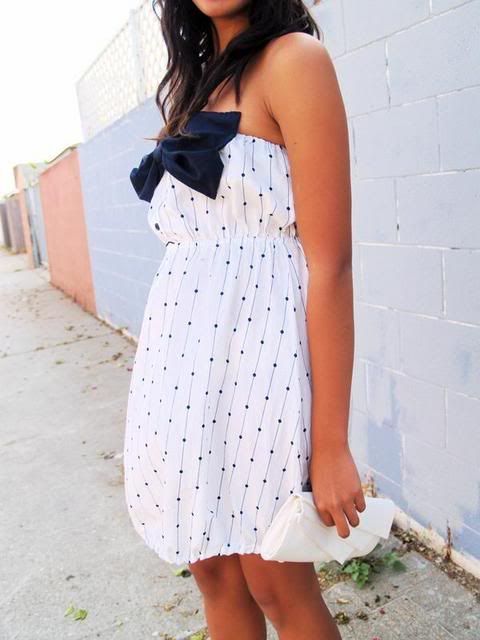 last sewing project (vintage reconstruction), 2007
This weekend is going to be super busy so I apologize in advance for any lack of updates. I'm working all weekend, remodeling my room (which is unpredictable since California's gloomy weather does not permit me to paint), and sewing (!). I have a couple of dresses in mind in which I'm going to make so that I can wear for my bf's birthday next month. So excited. I'll be going to the fabric store tomorrow to purchase fabric (black and cream- like always). Wish me luck as I dust my Hello Kitty sewing machine cause it has been awhile since I've sewn anything but the occasional hemming and fixing.
The photo above is of a vintage reconstruction dress that I did awhile back (okay a long time ago!). It was an awful vintage dress in which I was drawn to it's simplistic pattern.
♥ kat