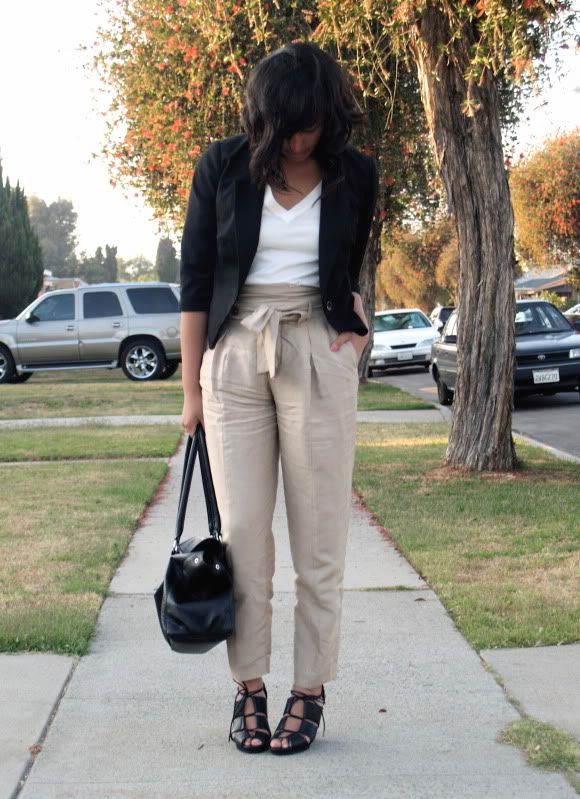 UO blazer, f21 shirt, zara pants, and h&m shoes
Summer is not fun. Wardrobe-wise, I have a difficult time pulling together an outfit suitable for hot weather. Today wasn't HOT though but I'm definitely having a difficult time. To top it off, my room is a mess (getting prepared to remodel my room), so my clothes are all over the darn world.
On a more serious note (well I think I was serious to begin with), today is my Dad's birthday. We spent it having dinner at The Cheesecake Factory. Good stuff, except I wanted to grab a cocktail BUT I forgot my wallet at home. What a bummer.
♥ kat