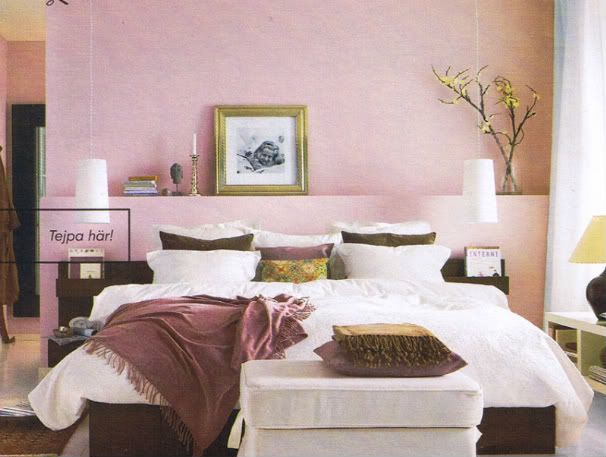 adorevintage forum
A room that I've always had on my wishlist (or at least how I want to design my room) since December 14, 2007. Haha, but I prefer a darker shade like this:

Ralph Lauren Paint- Vintage Masters
My boyfriend said I should paint my room pink and said that teal was too dark for me and pink was more my color. Pink Chiffon in Ralph Lauren paint it is!
♥kat