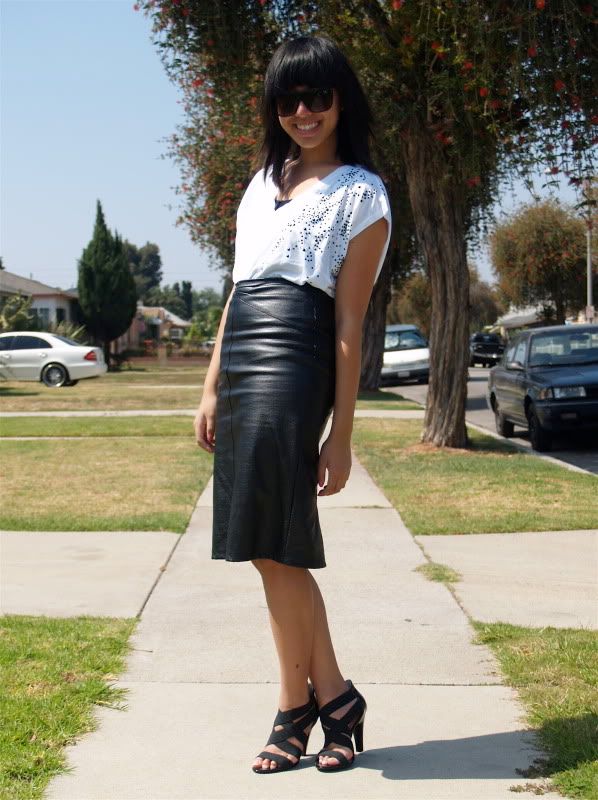 zara shirt, h&m tank top, vintage leather skirt, target shoes, and f21 sunglasses
And I'm retiring my shoes today. I wear them too much and it's time for me to venture out to find new black shoes to complement my outfits. To tell you the truth, I'm just getting tired of them (not really). I think I just need variety. Anyway, sorry for the lack of updates! I've been busy with work and all and during my days off I like to lounge around in my pajamas and eat in the comfort of my own home.
OH! and I found this amazing high waisted leather (pleather!) skirt at my favorite thrift store two weeks ago. I went there two days ago and found even MORE amazing vintage items.
♥ kat